SWEET CRYSTAL. • Reaching The World, One Song At A Time™
Winners of Twenty Four Detroit Music Awards 
Winner of Akademia 2022 'Outstanding Legacy' Award
Winner of Akademia 2021 'Rising Star' Award
Winner of 2020 Akademia 'Artist Of The Year' Award
(Gospel / Christian Category)
Winner of Two Global Music Awards

Using your talent to enrich the lives of others is of the highest purpose. Often, discovering your purpose comes from unexpected events. Like many young friends, Marq Andrew Speck, Steve Wieser and Bill Blatter formed a rock band with the intent of living the rock star life. However, after some life altering events, the band changed the course of their mission. Instead of allowing the rock music scene to define their career path, they looked within themselves and defined who they wanted to be. Their choice was to serve a greater importance by using their talent to make a moral and positive impact on society. Today, the award winning popular Christian Rock band, Sweet Crystal, has a simple mission of, "Reaching The World, One Song At A Time"™.
Unlike most bands who have a lifecycle of about three to five years, these three high school buddies have been playing together for over 45 years. With the addition of their newest member, Martin Kuchar, they have "remained together in pursuit of a message." In the forefront of Christian Rock bands, Sweet Crystal, leads the path of positive change by using their inspiring rock shows to generate and give back too many great causes. Their good has not gone unnoticed; the band has earned numerous awards and recognition including twenty four Detroit Music Awards under their belt, and nominated for more again this year! 
Jackie Wallace, The Nooner Show (http://thenoonershow.com)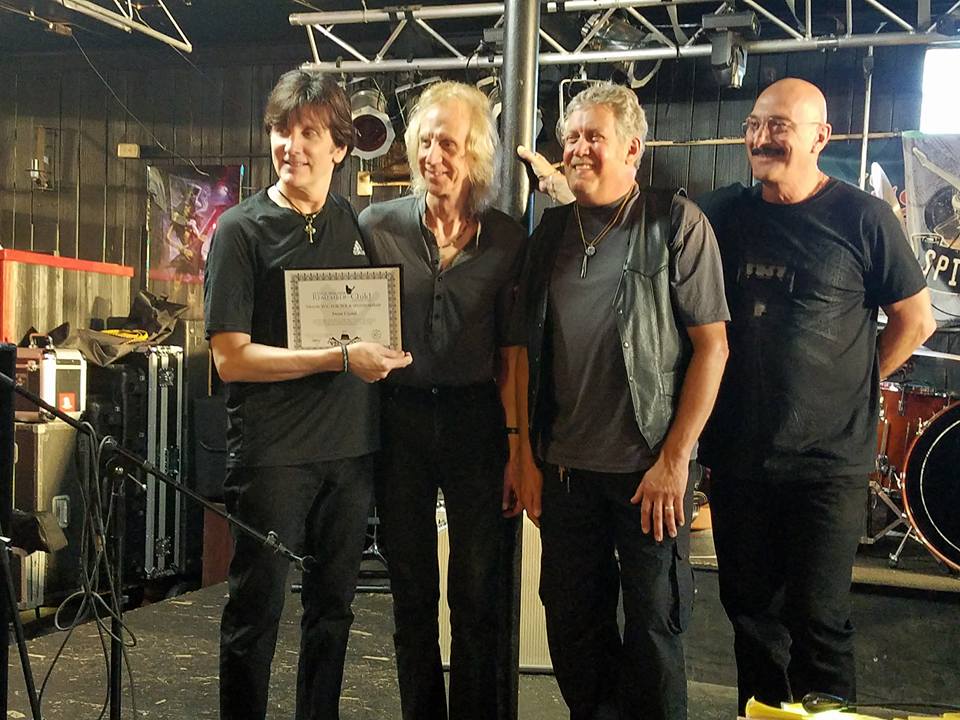 The music, the message, the mission, the ministry - all continue with no signs of slowing down any time soon.
 
Sweet indeed.