SWEET CRYSTAL In The News... sweet, very sweet indeed!
Humbled and blessed... 
our sincere thanks to all the voting members of the Detroit Music Awards community for keeping our music, message, mission and ministry 
alive and well in 2023! 
Ever onward and upwards Sweeties.
Want to read about the band from around the globe? Try these links!
Pretty sweet read from the good folks over at Metal Digest (reviewing '7th Heaven'): 
"It is said that the Devil has all the best tunes. This is broadly true. But Heaven has the best choreographers"
Terry Pratchett, Good Omens: The Nice and Accurate Prophecies of Agnes Nutter, Witch 
'Rock and Metal is normally more closely associated with the other guy. The fire and brimstone guy. Horns and all that. Some notable artists however, take their inspiration from above. Sweet Crystal take this a step further by using their music as a ministry, a mission. By the power of Prog they want to reach out with a positive message of God's love for all.'
James L. Turner
Sweet Crystal is humbled and thrilled to win both the Akademia '2020 Artist Of The Year Award (Gospel/Christian Category)' and the prestigious '2021 Rising Star Award' at this year's Akademia Gala Event virtual awards show streamed from Los Angeles, California. Take a look!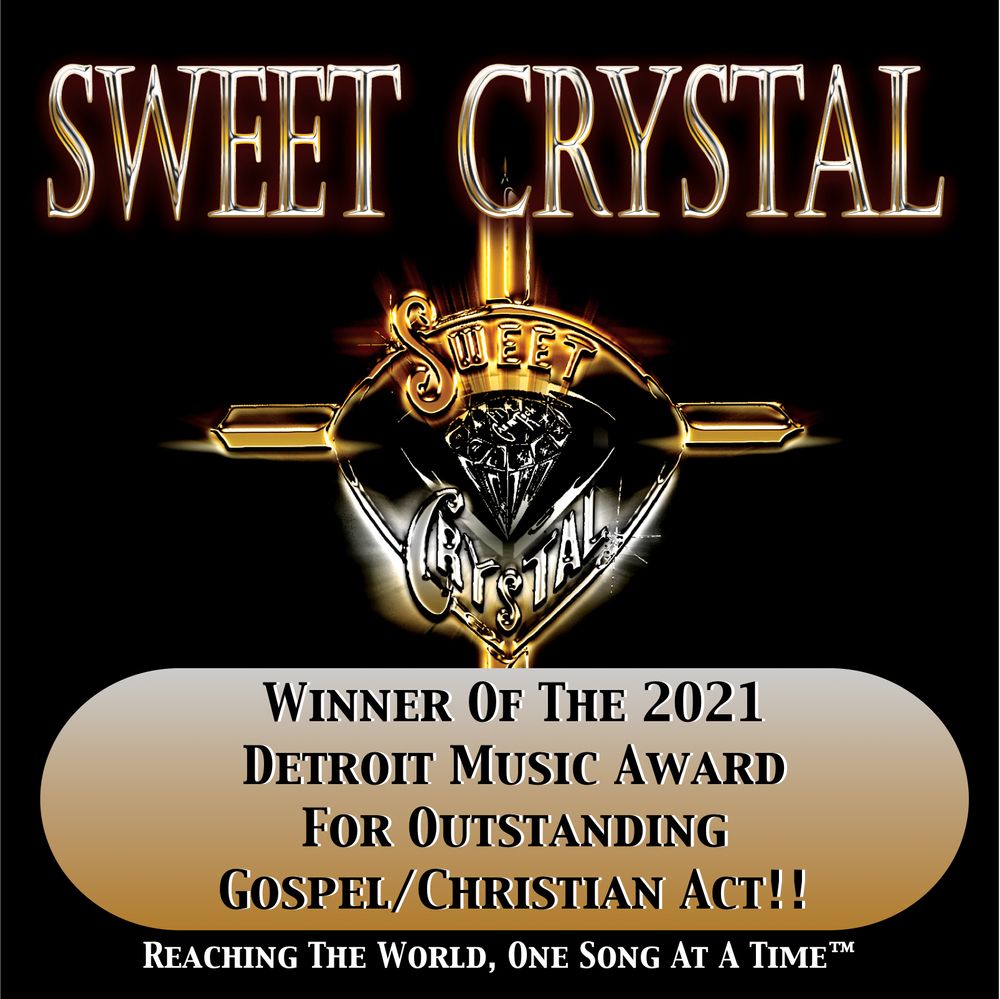 And the winner is... SWEET CRYSTAL! 
Once again we are humbled and honored to have won another prestigious
Detroit Music Award!
2021 Outstanding Gospel/Christian Act
will be the bands 24th DMA and we have no plans to stop any time soon!
The music, the message, the mission, the ministry continues
and once again, it's your support that keeps us going.
Thank you all - you mean the world to us.